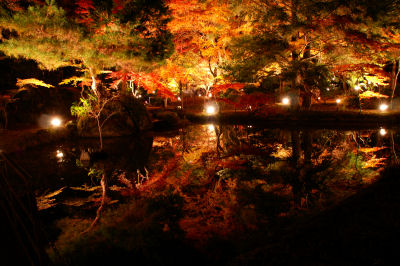 INTRODUCTION
The National Institutes of Natural Sciences (NINS) and the National Institute for Fusion Science (NIFS) will hold the
Sixteenth International Toki Conference (ITC-16)
The ITC-16 will take place in Toki, Japan from Tuesday, 5 December 2006 to Friday, 8 December 2006. The ITC-16 is the continuation of an annual series that was originally started in 1989, when the National Institute for Fusion Science was established. The ITCs are the international conferences for discussion and presentation on research activities related to nuclear fusion and plasmas.
SCOPE OF CONFERENCE
The ITC-16 will address widely varying topics in the fields of advanced plasma diagnostics and in the fields of imaging sciences such as solar imaging, medical imaging, biological imaging, etc. by bringing together experts from research institutes and from industries. The working language is English. The conference program format will consist of plenary sessions, invited talks and oral & poster presentations. Papers accepted after the usual review processes will be published in a scientific journal.
LIST OF TOPICS
The Meeting will cover the following topics:
Advanced Imaging
Medical
Biology
Astronomy
Atom, Molecule and Material
Plasma Diagnostics
IR to Microwave
Visible to Xray
Particle (Neutron, Fusion Products, Ions and Neutrals)
Beam Diagnostics (Laser, Particle) and Probes
Imaging Technologies
Data Acquisition
Image Reconstruction and Tomography
Imaging Devices (CCD) and Optics
PLACE
Ceratopia Toki Conference Hall
Toki-City 509-5121, Gifu-ken, JAPAN
DATE
December 5th (Tue) to 8th (Fri), 2006
PRESENTATION FORMAT
The Program Committee will select the papers to be delivered as plenary talks, invited talks, oral and poster presentations.
CALL FOR CONTRIBUTED PAPERS
Authors are requested to submit on-line one-page abstracts by August 31, 2006. The paper should contain original and previously unreported work on the conference topics. The abstract should be sufficiently detailed in describing the aim of the work and the obtained results. The Program Committee will select the papers on the basis of the submitted abstracts. Authors will be notified of the acceptance of abstracts and assignment of their papers into sessions by September 30, 2006. The accepted abstracts will be bound as a booklet and distributed to participants at the Conference. They will be posted on the Conference web site as well.
CONFERENCE PROCEEDINGS
The papers submitted to this conference will be reviewed by referees. Papers accepted after the usual review process will be published in a special issue of a scientific journal. The Proceedings will be distributed to all participants. The acceptance of the abstract does not guarantee publication in the Proceedings. Detailed instructions for preparation of the papers will be posted on the web site and sent to all contributors upon acceptance of the abstract, together with the information on the presentation method. The deadline for full paper submission is December 5, 2006. The authors will be requested to submit the electronic file and the camera ready papers at the Conference desk.
SPONSORSHIP
The ITC-16 is sponsored by the National Institutes of Natural Sciences (NINS) and the National Institute for Fusion Science (NIFS).